Good afternoon, Three items for you: A reminder that Girls' and Boys' Youth Basketball information is available on
www.mogadore.net
in the News section. Girls' registration ends this Friday, October 7th. Questions for youth girls contact Coach Ritch at
mo_ritch@mogadore.net
. Also, there is school this Friday, October 7th, however next Friday, October 14th there is no school as it is North Eastern Ohio Education Association (NEOEA) Day. Finally, download the Mogadore Local Schools app on your smartphone for updates. Take care, John Knapp

Unfortunately, University School has an illness outbreak and cannot risk bringing a skeleton team to Mogadore. Therefore, the football game tonight is canceled. Homecoming ceremony will be tomorrow night at the dance. Lastly, the "Distinguished Alumni" tailgate is going to go on as planned. They will have food, drinks, etc. Please feel free to come down and honor Tom Adolph and John Thomas.

Grab some Chipotle and help PTSO at the same time! 🌯 Order from 4050 Cascades Blvd, Ste F, Kent, Ohio 44240 on Saturday, September 24th from 5-9 p.m. Make sure to show this picture when checking out or use the code WQZHYMT when ordering online!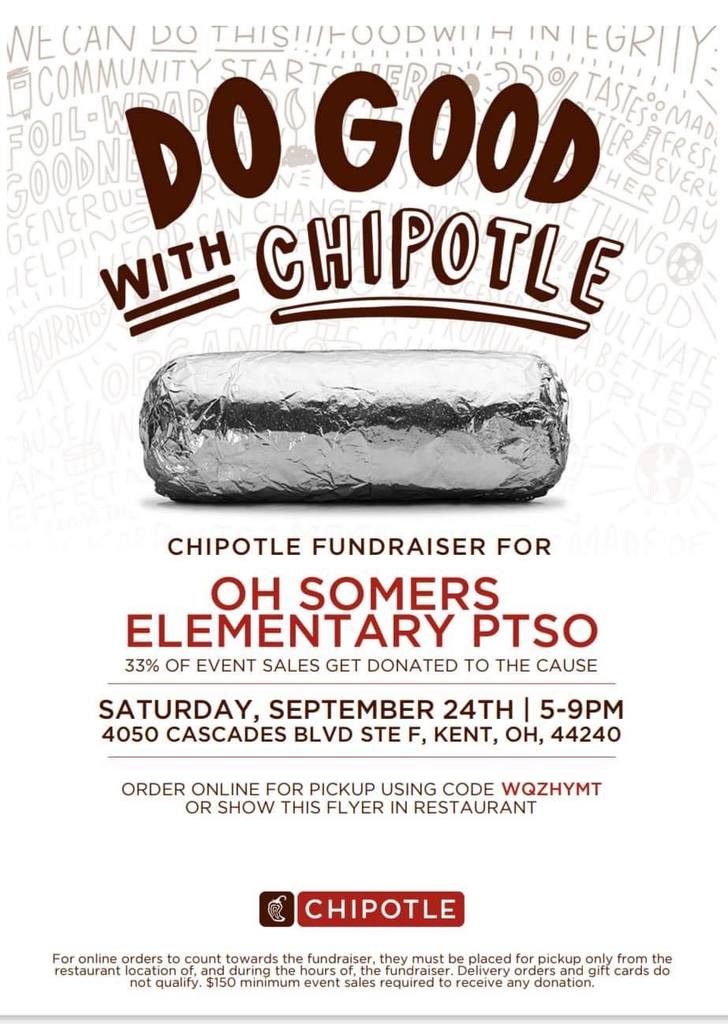 Good afternoon, Two announcements for you: Tonight's game at Ashland University is located at Jack Miller Stadium 900 Broad Street, Ashland, Ohio 44805. Parking in AU lots (E, F, G, or J) along Broad Street. PTSO Spiritwear and Fall Mums online orders final weekend. Students have unique shopping links to share with family and friends. For spiritwear sales see the QR code on the flier that was sent home or mogadoreapparel.myshopify.com. Reach out to PTSO on Facebook @OHSomersPTSO for any questions. Thank you for your support. Take care, John Knapp

Good afternoon, To purchase tickets for the Varsity Football Game at Ashland University this Friday please use either options of: Cash sales at Mogadore High School office 8:00AM to 3:00PM tomorrow, Thursday, and Friday. or Online sales link will be available on Mogadore.net.
https://www.mogadore.net/page/tickets
Go to Menu in the upper right hand corner of the webpage. Click on Event Tickets. That takes you to our game to "Get Tickets". Please share this information with those who may not receive all calls. Any questions please contact the high school office at 330-628-9943. Thank you, John Knapp

Chipotle Fundraiser for Mogadore High School Girls Volleyball! Tuesday, September 6th, from 5-9p.m. 4050 Cascades Blvd Ste. F, Kent, OH 44240 Order online for pickup using code C9FZMCN or show the attached flyer in restaurant.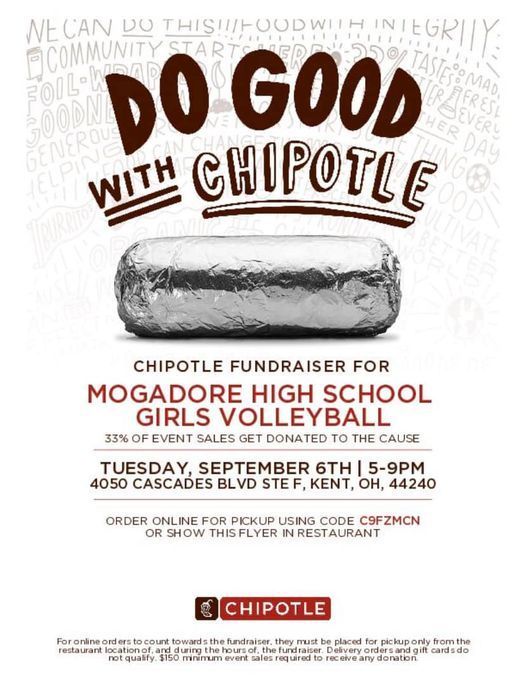 All-call 08/25/2022 Good afternoon, First, accurate district information continues to be shared via all calls, emails, and mogadore.net. Years of traffic congestion at O.H. Somers has been challenging, however increasing numbers of vehicles can happen if drivers stay in their vehicles, students promptly exit, and drivers immediately move on. Building staff are stationed to supervise the children walking into the school. For families that desire to park there are options on side streets and Lions Park. Your assistance is appreciated and more information will be forthcoming. John Knapp

MHS Student Parking pass sales! Seniors: Tues. 8/23 @ 7:30 a.m. Juniors: Wed. 8/24 @ 7:30 a.m. Sophomores: Thurs. 8/25 @ 7:30 a.m. Bring your completed parking application with cash or check ($30) made payable to Mogadore High School to Mr. Brumbaugh's room (212) before school starts. Parking enforcement will begin on Mon. 8/29.
https://drive.google.com/file/d/1zI0rsmZ4XdAiOfT6abLIv8uzpRthyZk2/view?usp=sharing

Hello Families, Information regarding arrival/dismissal for students walking to Lion's Park: Students may enter at door #7 in the morning Students will be able to exit from Door #7 at 3:10 Staff will be outside along with safety patrol students both AM and PM Parents are not to pick up/drop off/park in the Staff Parking lot for arrival/dismissal. Thank you for your support, S. Isabella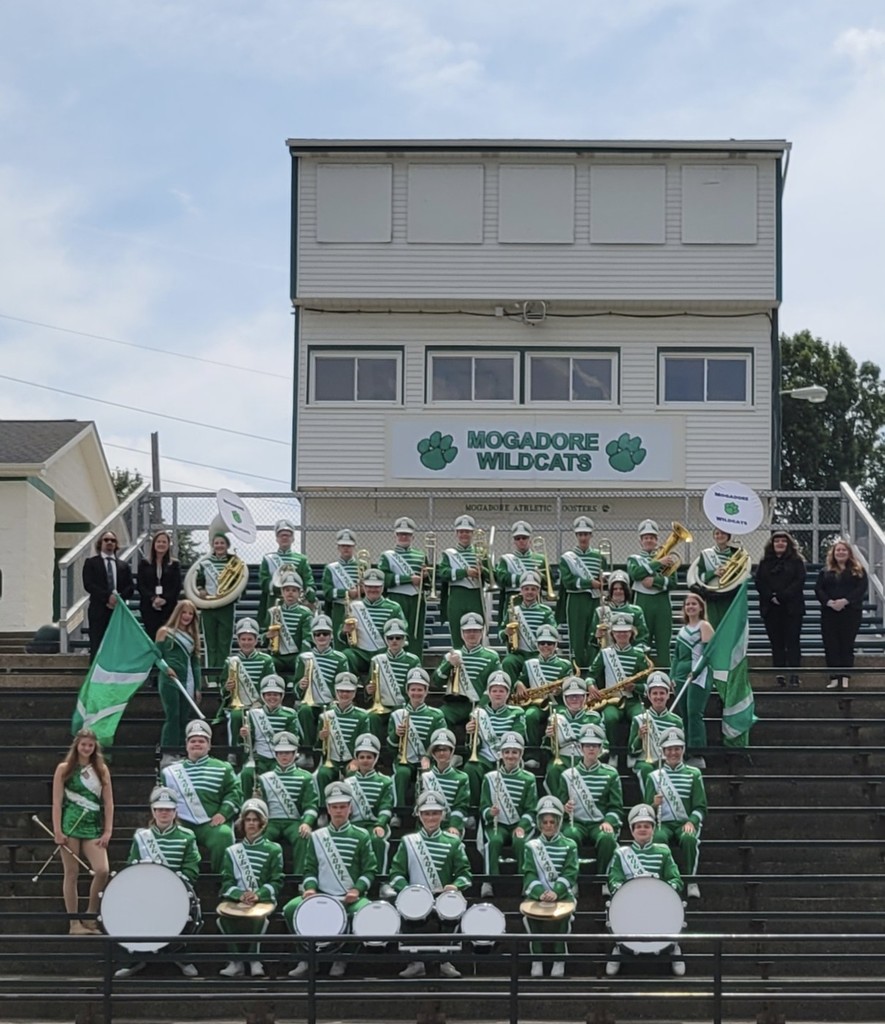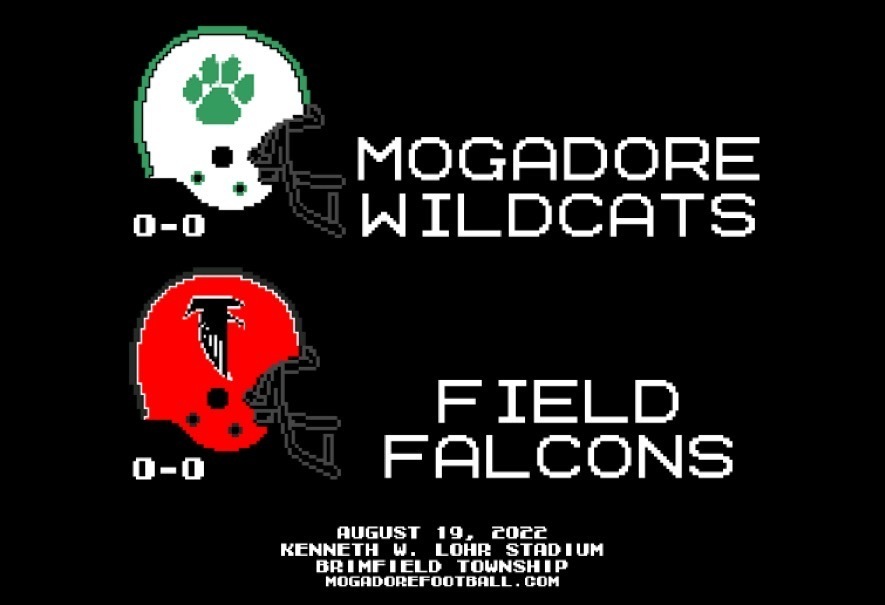 The Mogadore Athletic Booster Club's Fall Team Shop is now open! The deadline to place your order is August 23. Please notice that the apparel comes in different colors in the dropdown box. Thank you for supporting the Booster Club!
https://ritchiessports.com/shop/2022mogadorebooster/

We still have openings for next week's Summer Enrichment Camp for Grades K-6 and Robotics Camp for Grades 4-6. Both camps will be held Monday 8/8 to Thursday 8/11 from 9-12. Please email
mo_isabella@mogadore.net
if you are interested in your child attending camp.


Our Summer Enrichment Camp begins this Monday, August 1. Camp will run Monday-Thursday from 9-12 and also next week August 8 during the same times. There are still spots available if you are interested in your child participating. To register:
https://forms.gle/sRFMe78uppRbDRW46
Also, there are a few spots available for the Robotics program which runs August 1-4 for grades K-3 and August 8-11 for grades 4-6 To register:
https://forms.gle/1zWaxf9At1y1hsgu7



2023 Senior Parents: The sports program form is on Final Forms. Deadline is July 29!

On behalf of the staff, administration, and Board of Education thank you for your continued support of the district this school year. Reminder to Maplewood senior graduates to stop by the high school on Monday, June 6th from 8:00 AM to 3:00 PM to pick up your diploma. If this will not work for you, please contact the high school office at 330-628-9943 to arrange another time. The State track competitions are occurring as of this call so be watching for results for our competitors Mason Murphy, Amber Morris, Rachel Whetstone, Katie Lane, Brooklyn McIntyre, and Julie Tompkins. Should you need anything over the summer please call the board office at 330-628-9946. Again, thank you for helping make the 2021-2022 school year successful. Have a nice evening and an enjoyable summer with your family. John Knapp